'Fantail In The Woods' Sketch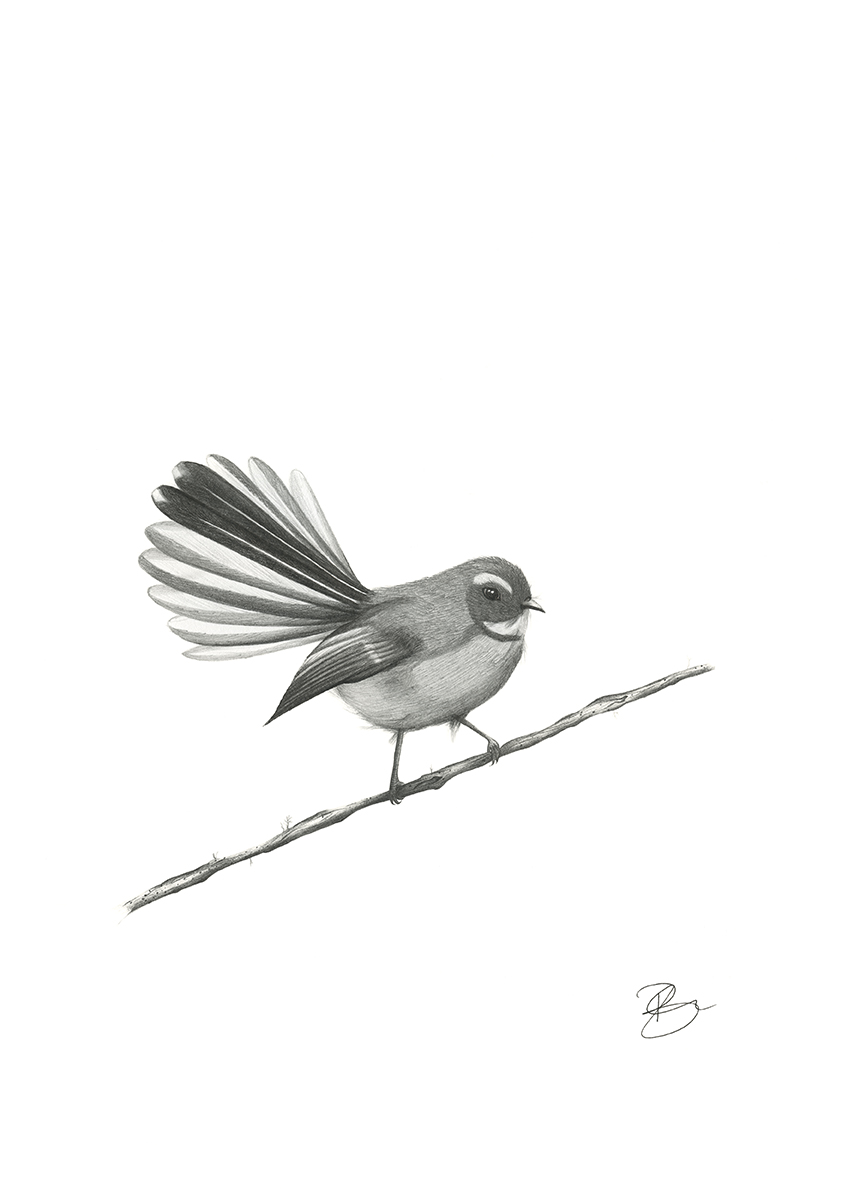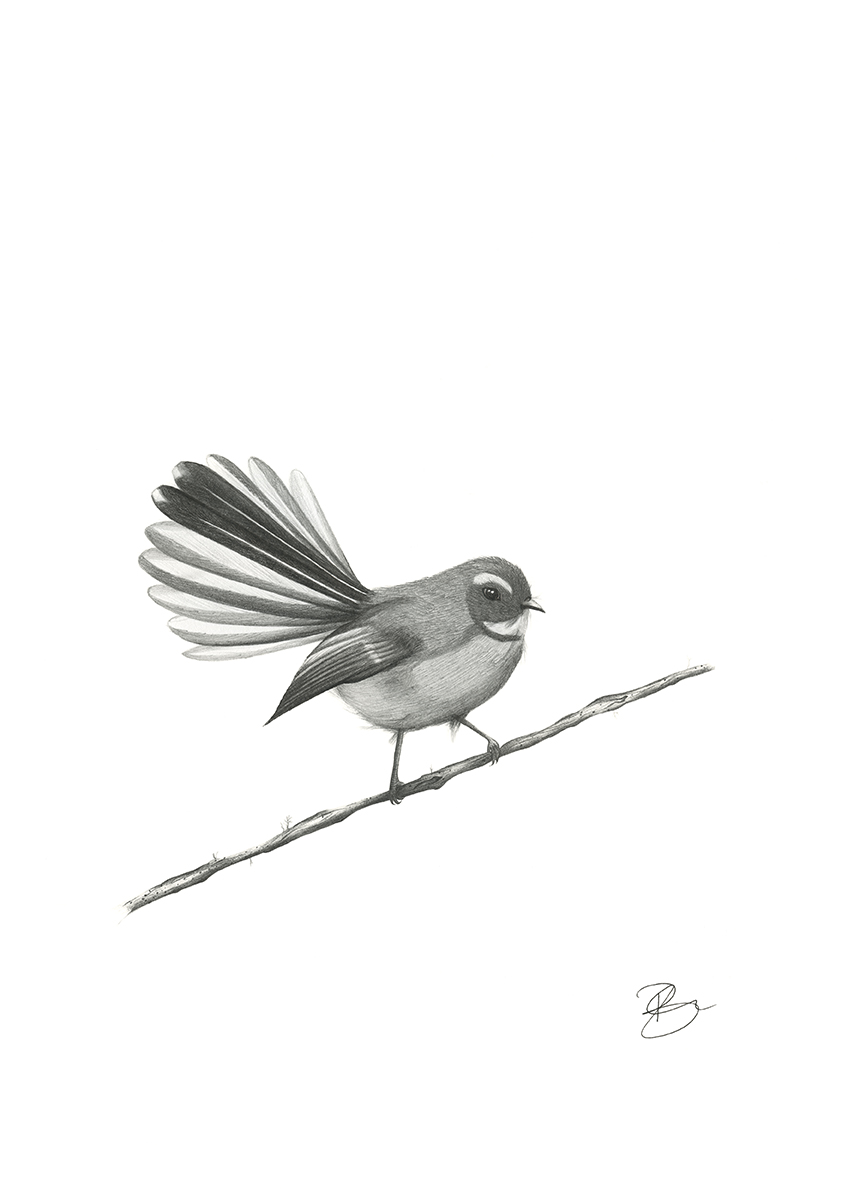 'Fantail In The Woods' Sketch
Introducing, the 'Fantail in the Woods' sketch...
This art print is inspired by one of New Zealand's most beautiful native birds. I was inspired to draw the North Island Fantail (placabilis) as it is the fantail species local to where I live and found in the surrounding native forests around my home. The original piece is entirely drawn using graphite pencils. Crafted in December 2017, this fantail took approximately 2 hours to complete.
Each print is printed on crisp white 210gsm smooth matte art paper using UltraChrome archival inks.
Choose from either A4, A3 or A2 prints.
A4 - 210 x 297
A3 - 297 x 420
A2 - 420 x 594
Measurements in mm
Shipping offered worldwide. Price specified at checkout.